Preservation Conversations, First Quarter 2019
February 14 | 2019
The National Register of Historic Places by Callie Williams

The National Register of Historic Places is the official list of the Nation's historic places worthy of preservation. Authorized by the National Historic Preservation Act of 1966, the National Park Service's National Register of Historic Places is part of a national program to coordinate and support public and private efforts to identify, evaluate, and protect America's historic and archeological resources. RSVP Here.
March 14 |2019
Historic Rehabilitation Tax Credits by Antoinette Johnson, PhD.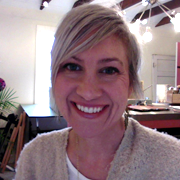 Owners of properties that contribute to a historic district or that are individually listed on the National Register of Historic Places may be eligible for tax credits for property rehabilitation. Join us as Dr. Antoinette Johnson explains federal and state tax credits and how owners can take advantage of these opportunities. RSVP Here.