Richard C. Butler Award of Merit -- Bob Keltner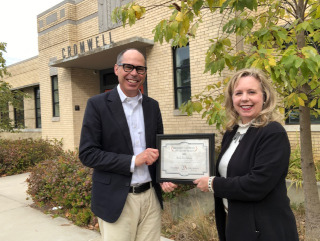 Bob Keltner, a principal with Cromwell Architects Engineers is a resident of the Hillcrest National Register listed District, and actually lives in a home that was inhabited by the famous artist Adrian Brewer. Bob serves as the Chair of the Preservation and Planning Committee of the Hillcrest Residents Association.
Bob put his wealth of knowledge into two educational products to help Hillcrest residents understand the significance of their neighborhood and how to protect it for future generations. His user friendly and highly readable "Hillcrest Historic Neighborhood Design Handbook" is a well-illustrated guide for property owners who want to rehabilitate their buildings, construct additions, or construct new buildings on vacant lots. This free publication was sent to all property owners in Hillcrest and is available online.